10 Things You Must Do Before a Real Estate Photo Shoot
Posted by Jack O. Pysz on Friday, November 18th, 2016 at 5:19pm.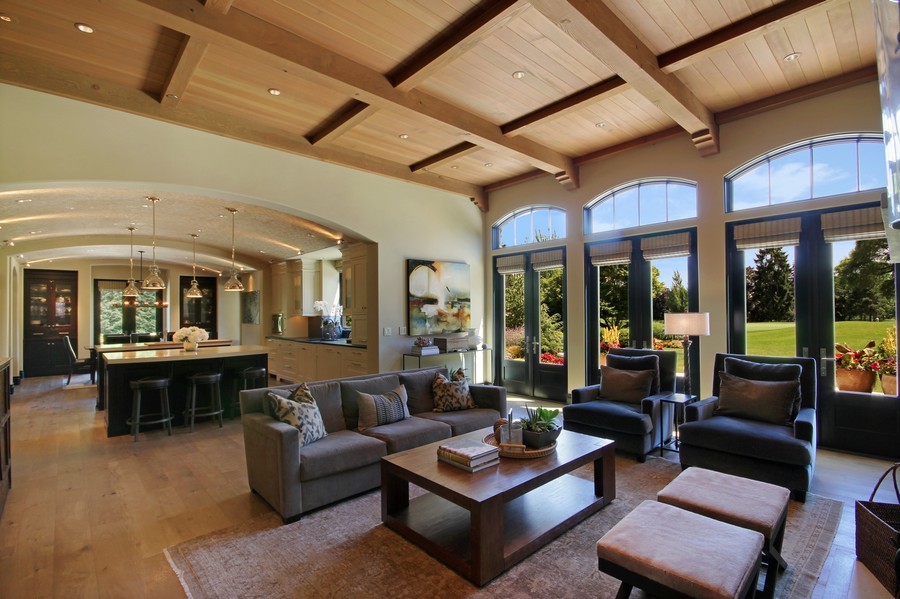 Because photos are so important in the process of marketing and eventually selling a home REDCO is exclusively working with VHT STUDIOS, leader in real estate photography. All of our clients can count on the best quality photos taken by professional photographers trained and experienced in taking photos of homes!
Jack O. Pysz, Managing Broker/Founder
Credit for this article goes to VHT STUDIOS
Making sure a home is fully prepped for a photo shoot is no easy task, and we understand as a real estate agent you don't have time to be running around, cleaning, rearranging furniture, and so on. Work with the homeowner to make sure they understand what needs to be done so the home is ready to be photographed. These ten essential tips will help you focus on what's most important and avoid wasting extra time on the day of the shoot.
1. Eliminate clutter
When staging a home before a shoot, your goal is for it to look uncluttered and tastefully furnished, almost like a hotel. It's okay to have small stylist details, but you want it to be somewhat generic so it appeals to a broader spectrum of homebuyers. After all, your goal is for homebuyers to picture themselves living in the space. Get rid of any unnecessary clutter laying around such as:
Stacks of paper
Pet supplies
Remote controls
Toys
Family photos
Laundry items
Toiletries
Garbage cans
Dish racks
Electrical cords
Refrigerator magnets
In the kitchen, leave as few things on the countertop as possible. Always remember: Less is more.
2. Clean windows and floors
Of course you want your listing to be spotlessly clean before an open house, but when preparing for a photo shoot, the key surfaces to wash are windows and floors. The camera can be forgiving when it comes to dust and dirt, but the last thing you want is a photo highlighting dirty windows or floors. Pay extra close attention to areas where there is direct sunlight.
3. Check light bulbs
Turn on all lights both inside and outside. If you notice any burned out light bulbs, make sure they get replaced before the shoot. Shortly before the photographer arrives, turn on every light in the house so the rooms look bright and airy.
4. Stage rooms carefully
Arrange the room so it looks its best from the doorway because that is most likely going to be an angle the photographer will want to shoot from. Move any furniture that you feel will help the room photograph at its best.
If there is any artwork that is making too bold of a statement and detracting from the rest of the room, remove it during the shoot. On the other hand, if you see a wall that looks too bare, you might want to add artwork.
5. Pay attention to curb appeal
The exterior shot of a listing is believed by many to be the most important photograph of all. Potential homebuyers are instantly either turned on or off by the outside appearance of a house. Your goal is to make the front of the home appealing enough that buyers want to see more. Make sure all vehicles are out of the driveway, and preferably not directly in front of the house. Adding chairs to a porch or patio space with comfortable cushions and pillows can make the exterior of a home look a bit more inviting.
6. Bring flowers or plants
Add a pop of color with a floral arrangement on the dining room table or a bowl of apples, lemons, or oranges on the kitchen counter. Just be careful the floral arrangement isn't too large because it could create problems for the photographer. You don't want it to take over the entire room, just add to the decor.
7. Give yourself enough time
Don't schedule a showing or open house during the shoot and make sure you have a buffer window with plenty of extra time if you schedule one before or after. You don't want to add any extra stress or pressure to your day . Just let yourself focus on the shoot during that time.
8. Clean up the backyard
Before the shoot, make sure there are no visible weeds, overgrown shrubs or low-hanging tree branches in the yard. The lawn should be freshly mowed and raked. Hide any garden hoses, garbage cans, yard tools, empty pots and any other yard clutter.
9. Open blinds and curtains
Open all blinds and curtains to let in as much light as possible. The only reason you might not want to open blinds or curtains is if there is an unappealing view out a window that you don't necessarily want to highlight in the photos.
10. Arrive at least 30 minutes early
On the day of the shoot, there will most likely be a few last-minute things you'll want to fix up before the photographer arrives. This way you'll have time to walk through the home on your own and be entirely ready for the shoot. This might also be a good time to look if there are any particular photographs you want the photographer to capture.
We hope these tips were useful and helped you understand what exactly needs to be done before your next photo shoot. The more a listing is prepped, the better. VHT Studios is proud to offer an exceptionally talented national team of real estate photographers. If you are interested in having your next listing professionally photographed by us, visit our website or give us a call at 800-790-8687.
Leave a Comment